Bread Knife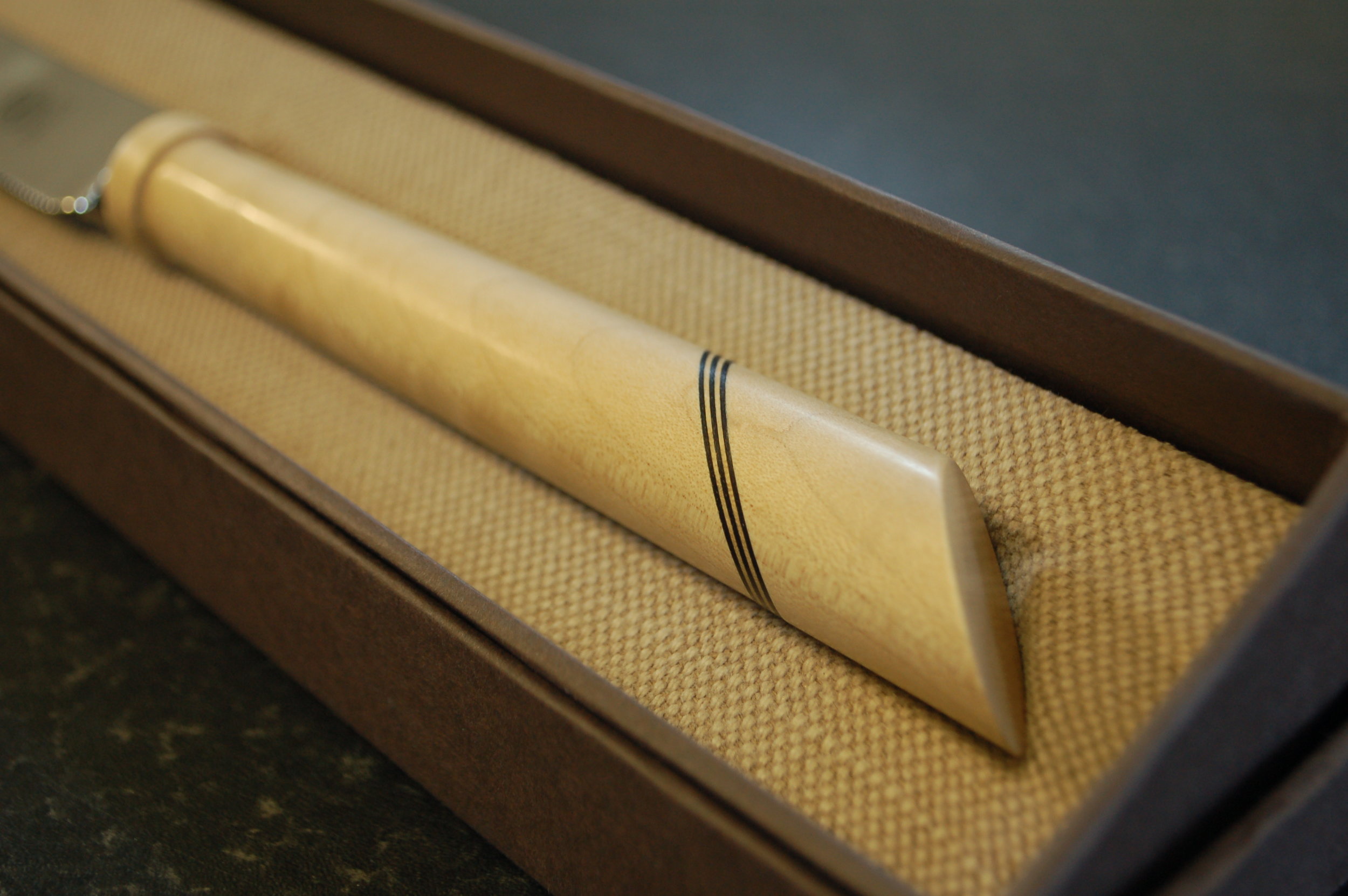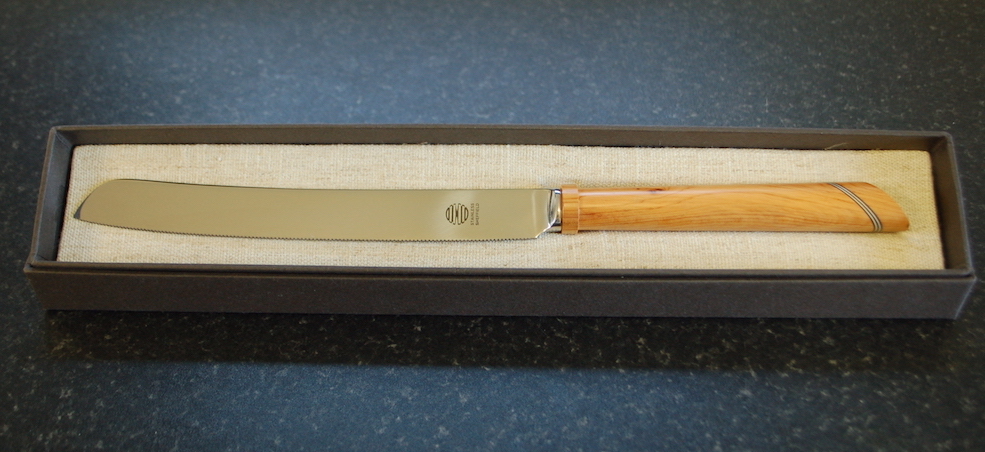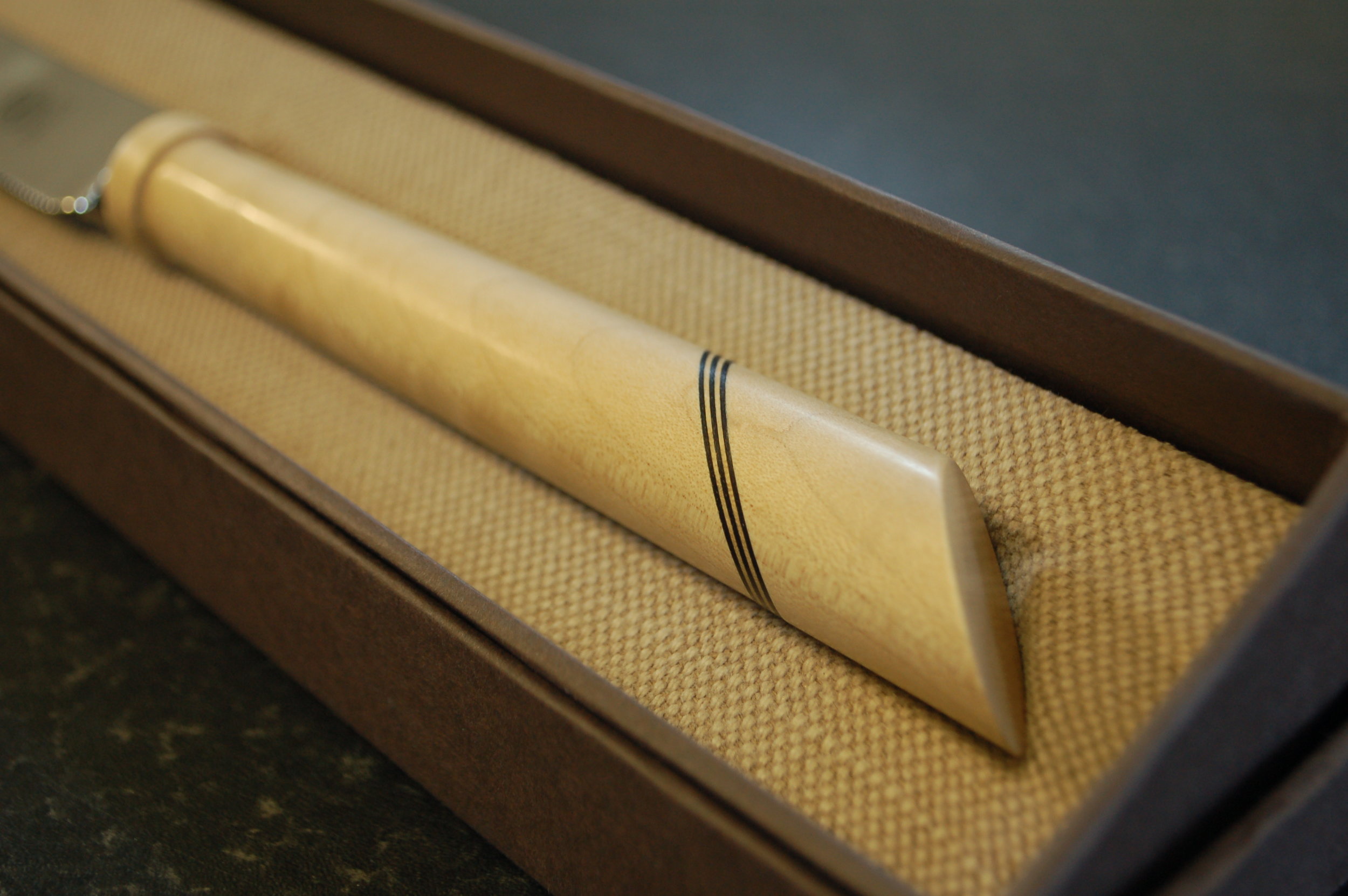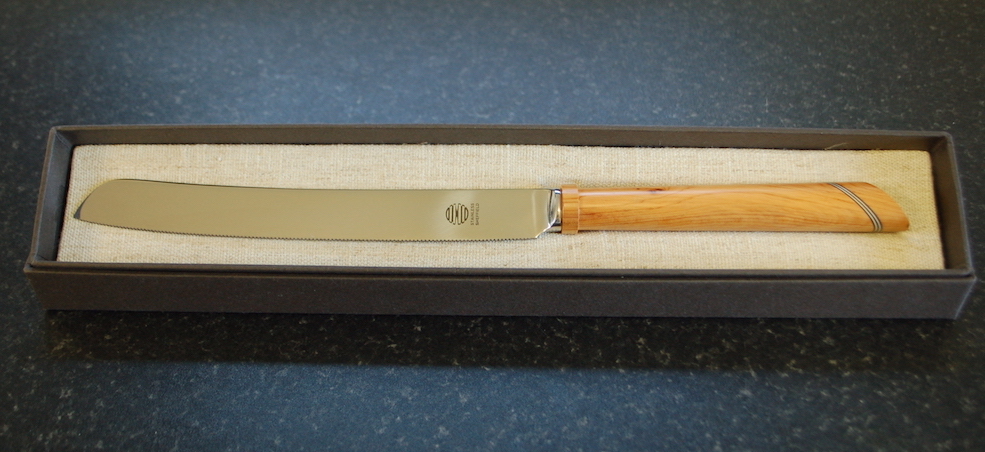 Bread Knife
This Bread Knife is a balanced instrument with a well defined Stainless Steel blade, ideal for cutting your favourite loaf and of course other items like melon or pineapple etc..
The handles are made using the best select locally sourced Irish hard woods of Yew, or Walnut and or Sycamore and are inlaid with a variety of different compositions of contrasting woods which give the knives a distinctive appearance. The handles are finished with Danish oils and then buffed to luxurious sheen.
This item comes in a presentation box lined with Irish Linen and makes the perfect Wedding or Engagement gift.
Our Bread Knife is a joy to use but please remember to wash under running water and No Dishwasher
This item is a limited stock item and may need to be made to order so please allow two working weeks or less for dispatch *